Page 2 of 2 •

1, 2
After a few runs in the popular Segar dirt, the SCTE does look more the part. Unfortunately, only on the outside

But the inside not so ...

Fortunately, the front and rear assembly of the SCTE is very simple to take apart from the main chassis since everything seems very modular. All it takes are 7 screws for the front (excl. steering links), and 5 screws for the rear.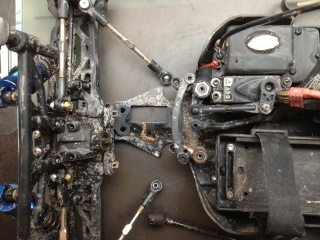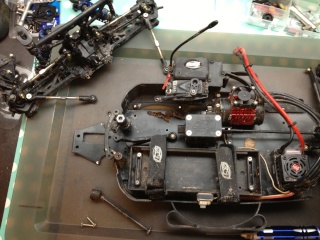 Took this opportunity also to replace the bent aluminum stock shock towers with the supposedly more sturdy carbon fibre from Losi. At first look, quality of the carbon weave and resin looks good and the 4mm thickness is more than stock. [Hope it works as good as it looks

]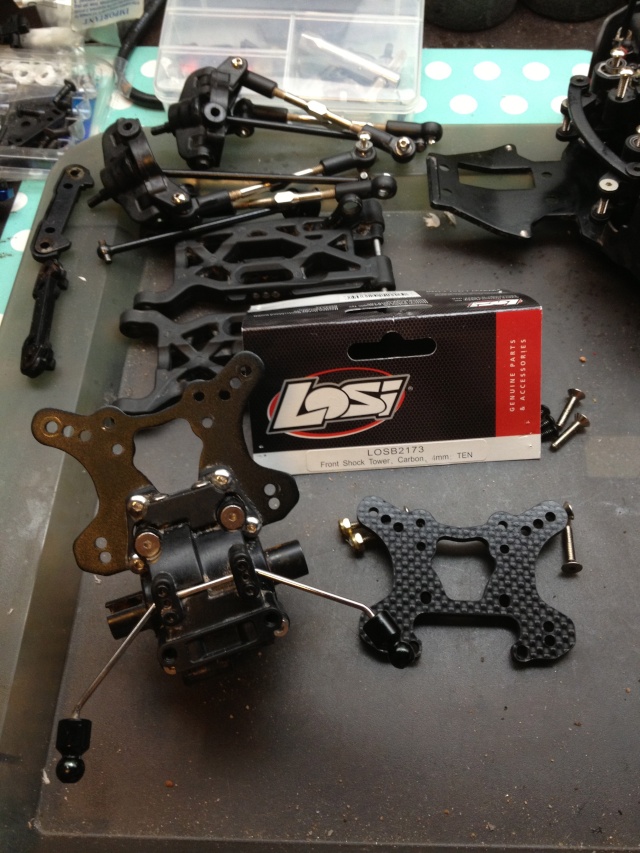 A comparison of the front stock aluminum (Left) vs the carbon fibre shock towers (right):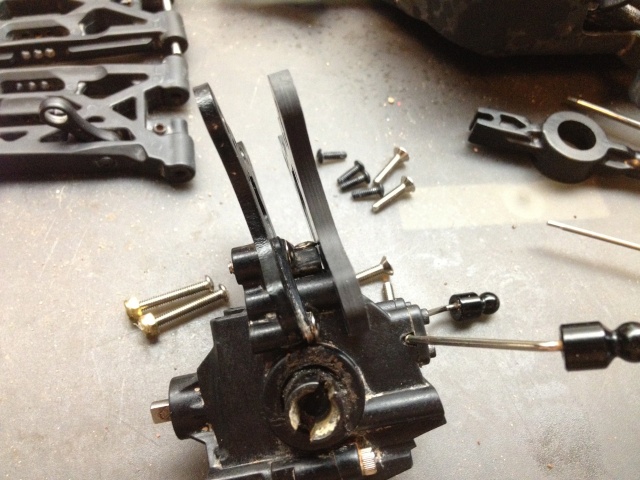 Comparison of the rear bent stock piece(Bottom) vs the new carbon fibre (Top):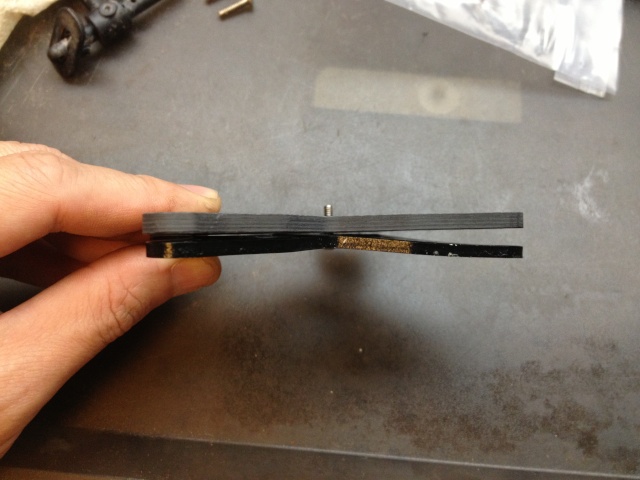 Finally, cleaned, re-lubed and reassembled with the new shock towers: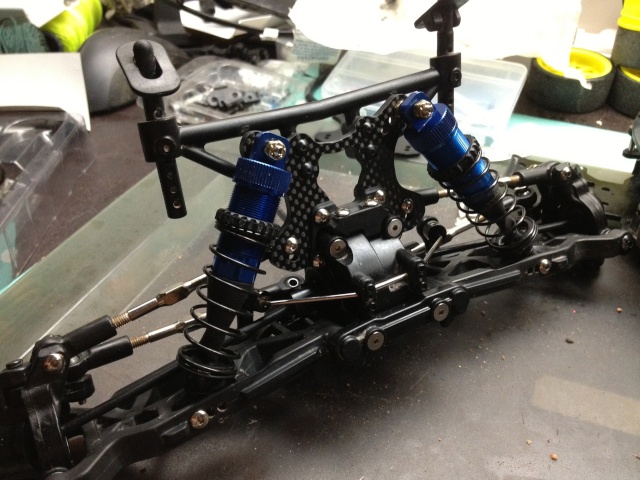 From the rear: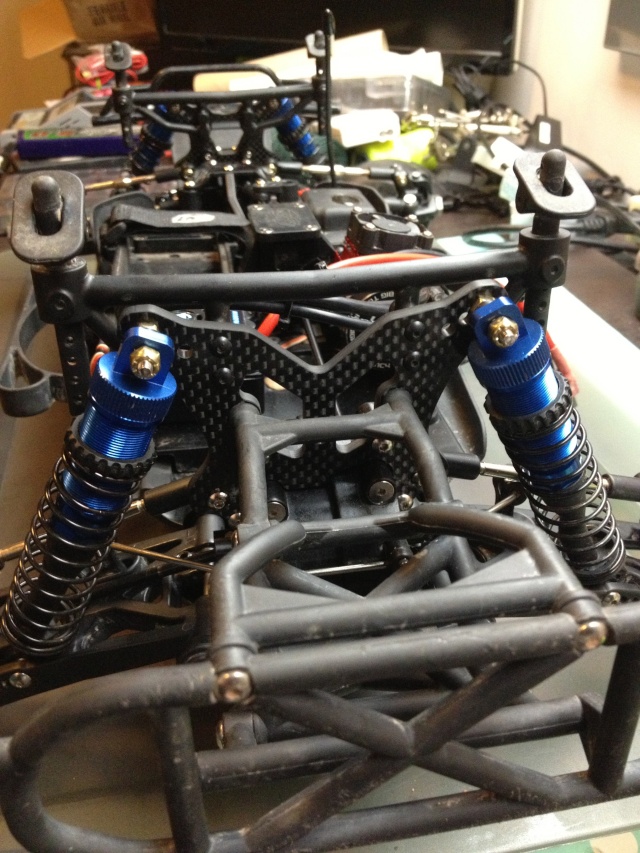 All ready for the next track session

Last edited by RCGolf on Tue 23 Apr 2013 - 23:15; edited 2 times in total (Reason for editing : Grammar!!)
Nice updates....

The carbon fibre shock towers looks good!

Had been putting on some serious miles on the SCTE since my last servicing, and after last Sundays SGC bash @ Segar (one of the most fun session I had with my SC truck by the way & looking forward to the video

), it was time again for another round of maintenance.
Since I will be taking the thing apart, I will take this opportunity to upgrade some of the worn outdrives, replace the bent center drive rods, and rebuild the diffs by replacing the "grease" with proper differential oil. I'll be going with 5-5-3 (front/center/rear) for a start. Essentially, this overhaul is inspired by this
VIDEO
As usual it was pretty easy to take the front, center and rear assembly apart since the design was modular. HOwever, what I discovered within was most disappointing. I found 3 out of 4 of the 1/16" Hex screws holding the center diff rounded. Since I have never opened them before until now, I suspect those screws were rounded at Losi factory during assembly

So it was Mr Dremel to the rescue....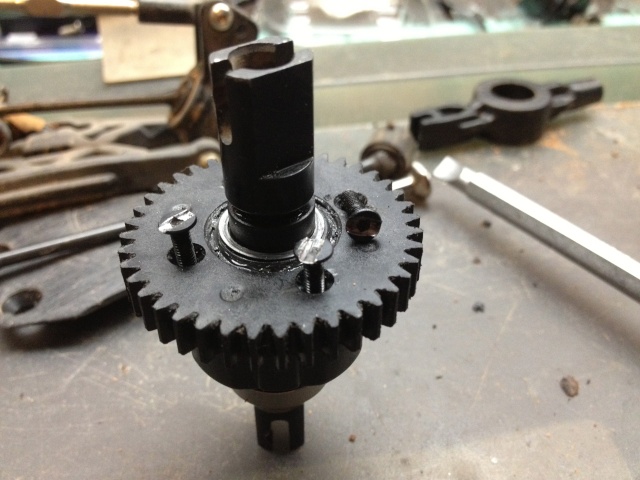 Stock diffs in the SCTE were grease-filled ... guess its the cheaper alternative for Losi and it avoids leaky diffs...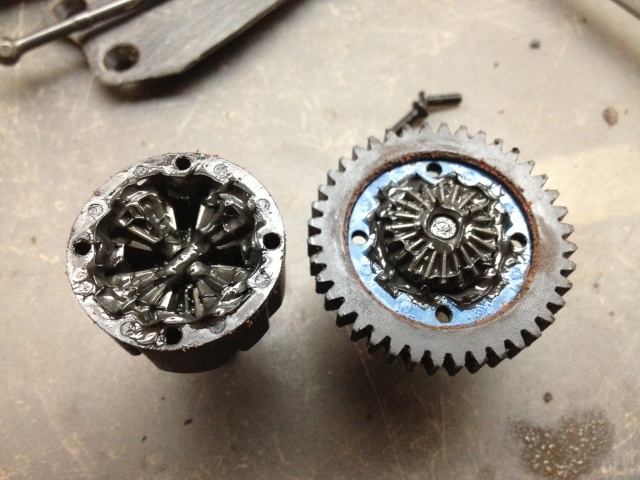 New TLR HD diff housing and Losi lightened HD outdrives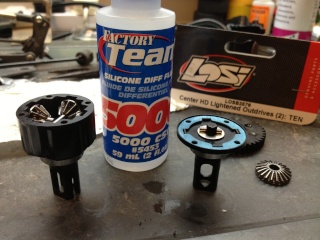 Completed center diffs with new lightened HD outdrives and the worn out stock one for comparison. Now just have to cross my fingers and hope it doesn't leak to much ...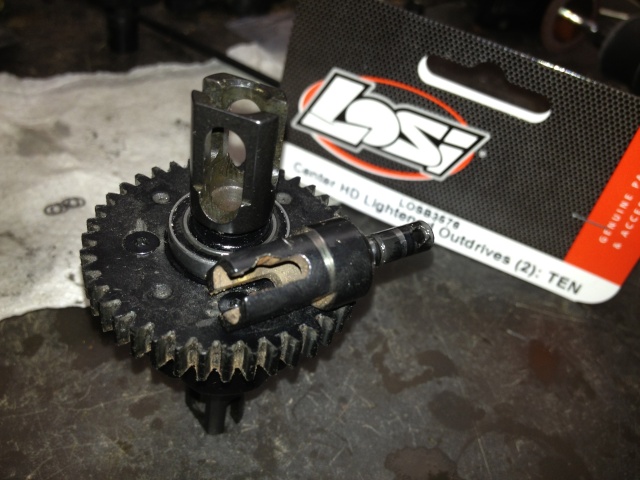 So much for now ...
seems like the scte is ready for more mileage clocking!!


yeah man! last sunday's sct bashing is really fun!!
great to see all the offroad trucks running in the track!
Do a review of diff oil 5-5-3 in losi ;D
Crawler




Posts

: 580


Join date

: 2011-08-23



How is the HD Diff housing? Is it much upgrade from standard SCTE 1.0?
Any leaks or wear? Next rebuild I am thinking to upgrade to HD housing. No money to buy 2.0

Crawler




Posts

: 18


Join date

: 2013-10-03


Location

: Bedok/Australia



Page 2 of 2 •

1, 2

Similar topics
---
Permissions in this forum:
You
cannot
reply to topics in this forum