Hi guys,
New member here reporting in.
I have been trailing quite some years and been watching you guys in action over Youtube. Great to see a strong community
in trailing.
I live in Melbourne, Australia but actually born in SG. I will be spending some lengthy period of time through December until
March next year. I am eager to join in on the fun and will be bringing my faithful SCX10 with me hopefully. The cold weather
and endless grass and concrete here has bored me through Winter and we do not have the muddy well preserved trails like
in SG. All our famous outback within short drive is either fenced up or path in cement and extremely boring.
My SCX10 is relatively bone stock and we have done approximately over 200km worth of trailing over the 3 years. I have
a big pile of stock servo as everyone here have passed me their standard servo after upgrading to Savox High torque units.
My shell is still original but still not as pretty as what I seen you members have

 .
I will post some pictures up shortly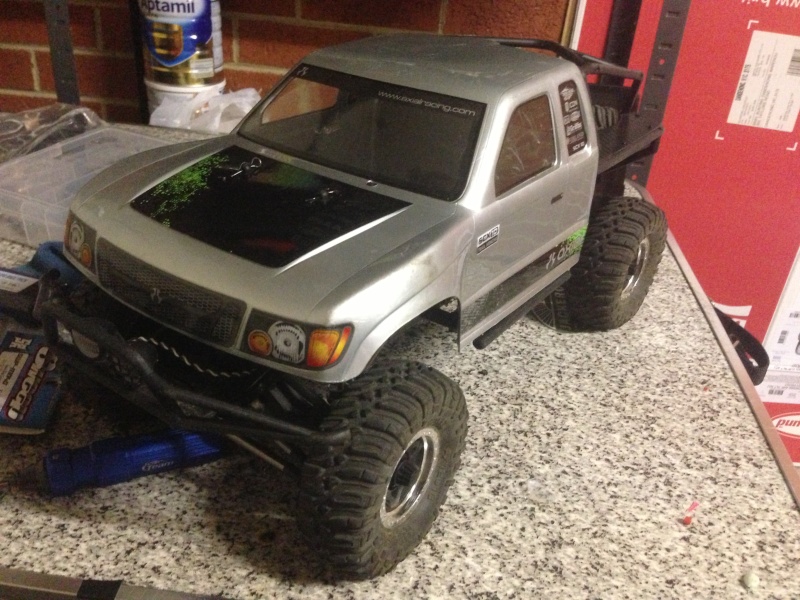 " />
As mentioned. My rig as it is today.
- Alloy link set
- Bump stop removed
- Side steps chop
welcome on board...


_________________
My Blogs: MyHoncho Blog | Boolean21 RC Blog
Youtube: SGCrawlers RC Channel | BooleanRC Video Channel
Facebook: SGCrawlers FB Page  | Boolean21 FB Page
Instagram: http://instagram.com/SGCrawlers
Twitter: http://twitter.com/SGCrawlers
Crawler




Posts

: 5029


Join date

: 2011-08-18


Location

: Deep inside the Jungle



Crawler




Posts

: 580


Join date

: 2011-08-23



Thanks guys.
I also do a bit of short course racing for the time being. Work will find me in SG for quite some time next year and I am currently trying to decide what will be my second choice of poison to carry to SG. I am limited to the type of track mainly and also hobby store for replacement parts. Hopefully you guys can help me with this info.

Fortunately right now I stay in the middle of two nice tracks both onroad and offroad. All three of these cars have some fair bit of modification. My patience only lasts as long until something break that's why usually I carry my SCX10 for the purpose to use as recovery car and if weekend cut short if 1) broken car 2) random animal attack mostly dogs.

SCTE has been my weekend racer but may retire soon for an upgrade this this chassis is dated. Currently also bit fed up on Short Course.
WR8 Flux was last years thing. I think honestly my most favorite all time car. Cheap parts and awesome factory tyres make it drivable both at offroad/onroad. Yes I jump it. I jump it a lot! More on this next time.
M05 has been my attempt on being competitive again on-road. Its simplicity is good but I find it very frustrating on one make racing. Its the most regulated class and I hate it. Being Tamiya it would most likely be my choice to carry with me next month. Yes I know the last piece of blue missing is the steering rod... Nowhere here got stock atm...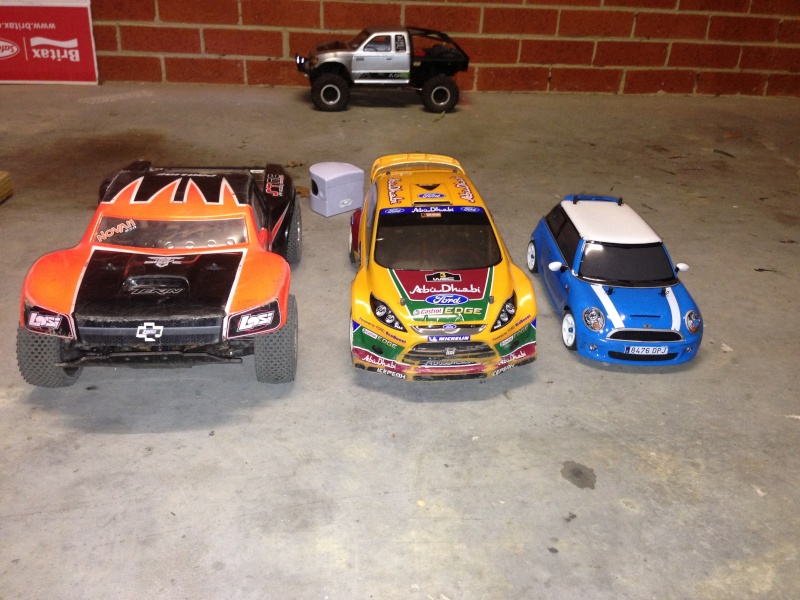 ---
Permissions in this forum:
You
cannot
reply to topics in this forum