Spent a week of sleepless nights building a capable & almost to scale KOH Buggy using
Gmade
R1 Chassis. Still lot more to be done with adding accessories. First time rebuilding a rig, so here is what i used:
Gmade
R1 Chassis
Gmade
R1 Tranny
Junfac drive shafts
AX10 Axles
Junfac TS02 90mm Shocks
Robinson Racing 15T Pinion
Mamba Max Pro ESC
HPI 35T Brushed for Crawl/Trails
Novak 21.5T Sensored Brushless for Rock Racing
Traxxas 5539 58mm Turnbuckles for upper links
Gmade
lower links 6.8x70mm
XQ Power Servo
AX10 Alu Steering links
INTEGY 10H 1.9 Wheels & Tires
& of cos lots of 3S LIpo
Didnt actually spent a lot, most of it i just use parts that i currently have.
Planning to buy some accessories, TSL 1.9 Boggers, a spare tire & a winch.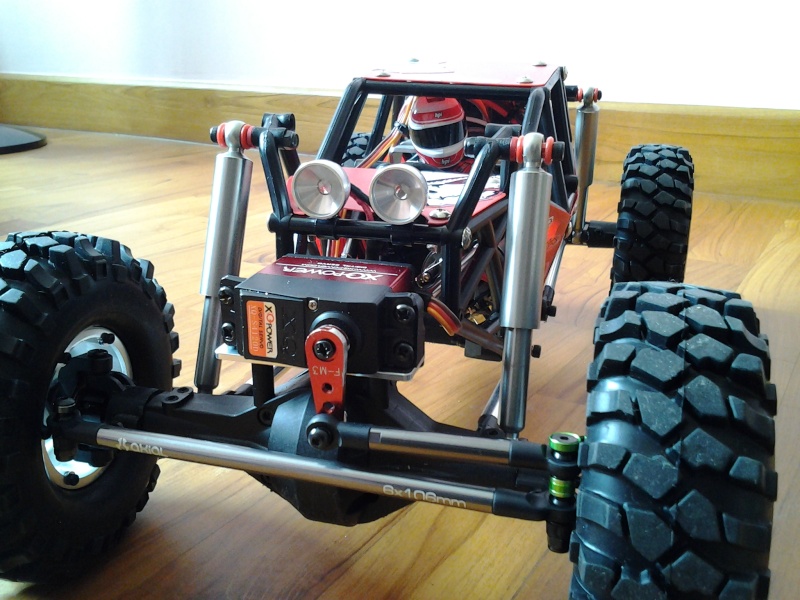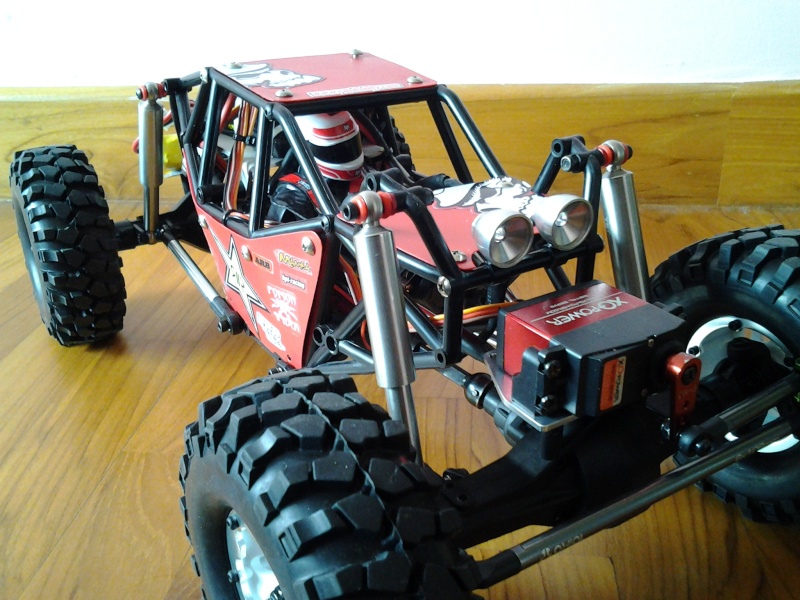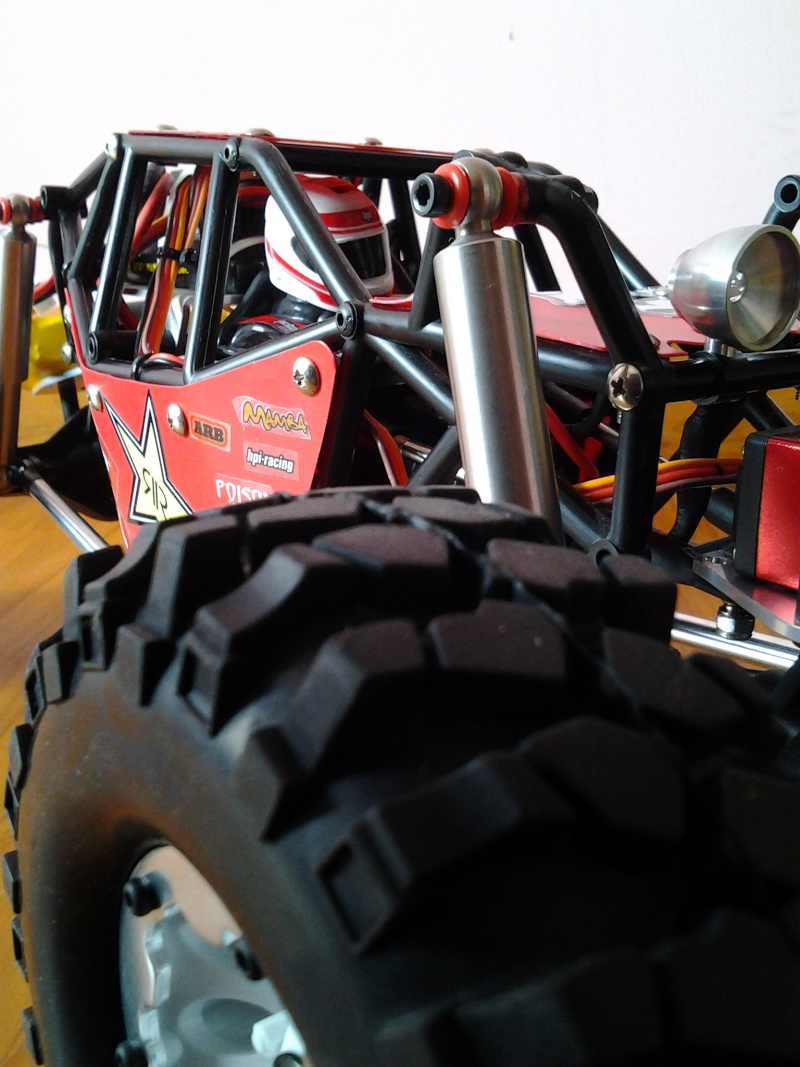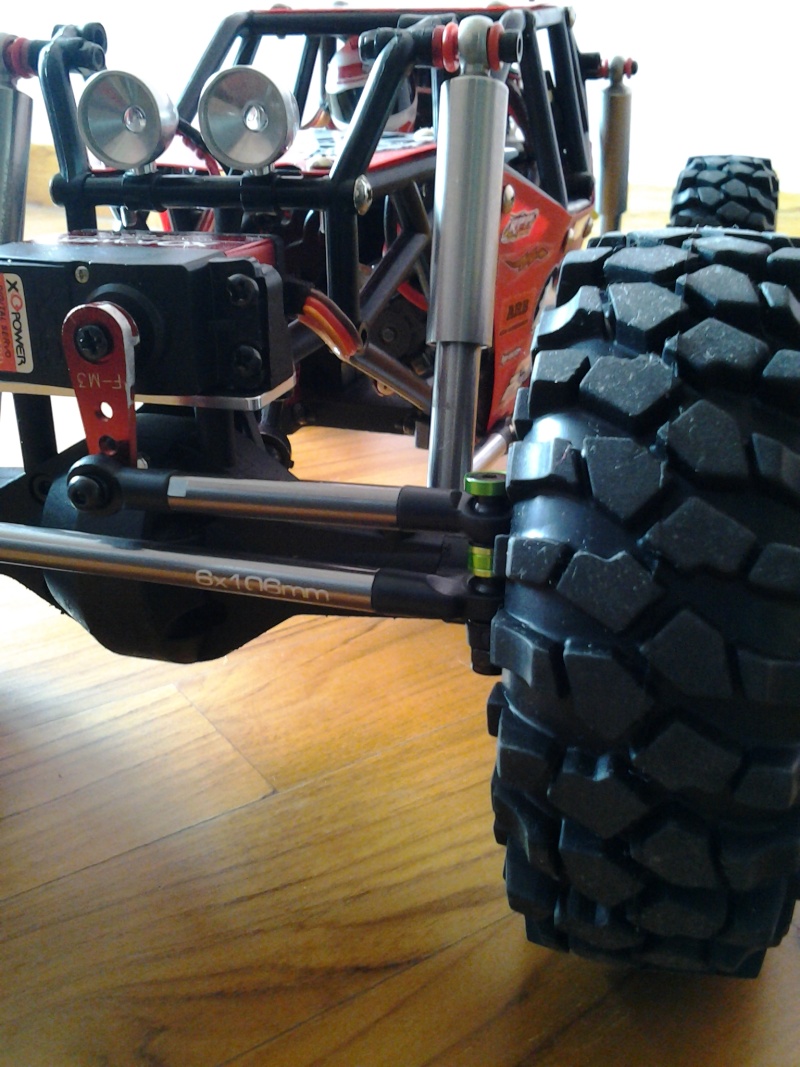 Tested crawling at home & works good. Can't wait to test it on site. Still deciding either 2.2 or 1.9 tires look more like a KOH..hmmm..what u guys think?

Scale looking rockracer!
Reminds me of my rockforce.
Crawler




Posts

: 2376


Join date

: 2011-08-22


Age

: 46


Location

: Hougang



Looks good.


_________________
My Blogs: MyHoncho Blog | Boolean21 RC Blog
Youtube: SGCrawlers RC Channel | BooleanRC Video Channel
Facebook: SGCrawlers FB Page  | Boolean21 FB Page
Instagram: http://instagram.com/SGCrawlers
Twitter: http://twitter.com/SGCrawlers
Crawler




Posts

: 5032


Join date

: 2011-08-18


Location

: Deep inside the Jungle



i think this size looks good!
Crawler




Posts

: 309


Join date

: 2011-08-23


Age

: 28


Location

: Bukit Gombak



Wow.. .. .. Rock Racer.. .. .. ..

Looks Great

Crawler




Posts

: 1007


Join date

: 2011-08-24


Location

: West Mountain



Thanx all Bros. Sadly not goin to waterproof this rig but i will bring it during our dry trails.. Btw its not a racer, more a scale KOH, slow crawls with a lil bit of speed when needed.

hey,,looks nice.. total diff from the first time i saw it at your void deck.
Better dun waterproof tis,,tink u should fully water proof your wraith so we can swim and dive together..lolx..
Crawler




Posts

: 35


Join date

: 2012-01-18



Test it out at Bishan Park this morning, & Bro Slow is rite, this rig doesn't crawl, it jumps! Those big rocks at Bishan are big problems for 1.9s. The TS02 shocks are more suitable for rock racing even when setup on soft springs. The Integy tires are bouncy but ok for rig my setup.
My
Gmade
R1 1.9 KOH (TS02 Shocks & Integy All Terrain tires) final verdict

Rock Crawl: Poor
Trail Crawl: Good
Steep Hill Climb: Excellent
Rock Race: Excellent
Overall im satisfied

. Sacrificing performance on beauty but still manageable.
Since its proven a rock racer, next upgrade will be some good tires, alu steering knuckles, changing pinion to 17T & maybe throw in a 13.5T brushless.
Oh i brought my camera but forget to bring my sdcard. Total FAIL!

Feel free to add suggestions.

D.Ong: I hate the cleaning part after swimming lol but dun worry im making another rig fully waterproof so can go snorkeling with u lol.
Just a lil update. Add KOH style grills. Too bad can't join the trail just now. Need a steep hill challenge and the Tampinese trail is perfect. Any of u guys know any place with steep rocky hills?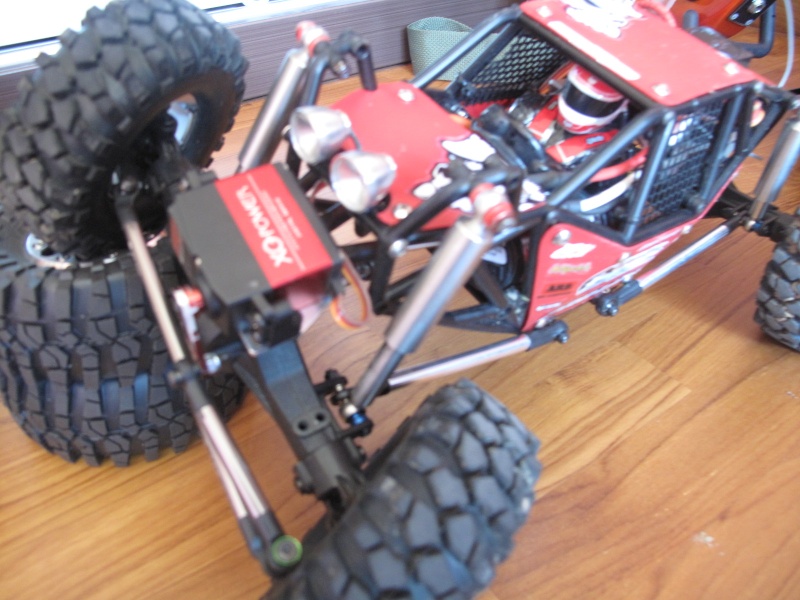 Crawler




Posts

: 1719


Join date

: 2011-10-05


Age

: 38


Location

: Bukit Batok East




---
Permissions in this forum:
You
cannot
reply to topics in this forum