Hi,
I wanted a proper pick up truck as an alternative body for my SCX10 Honcho. Took a while of searching before I found one that I liked and has the closest match to the original SCX10 wheelbase. I ended up with Proline's Ford F-250 body for the Traxxas Revo 2.5. (There are 2 F-250s available from Proline; the other one is for the Revo 3.3 which I believe has a slightly different dimensions)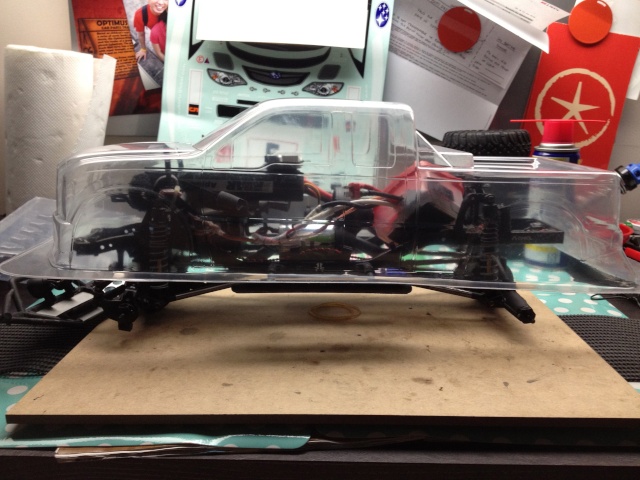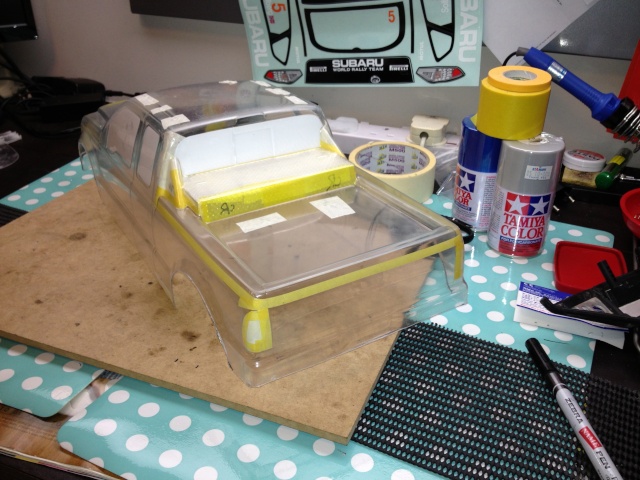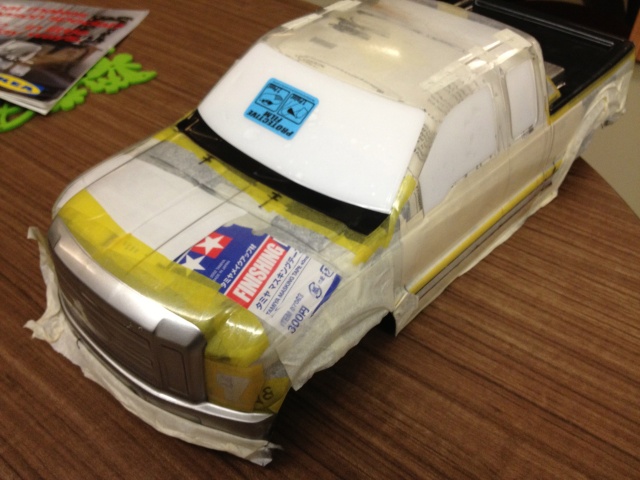 Used some packaging materials to make the front and rear light pods: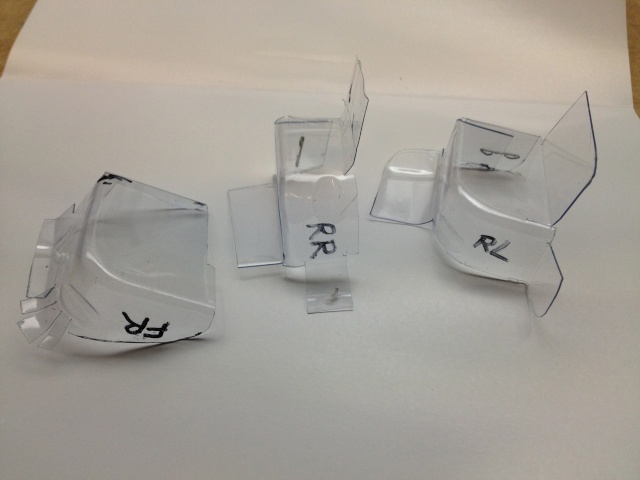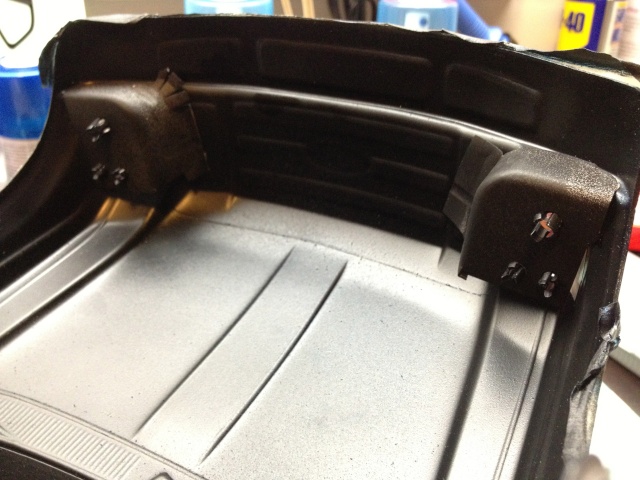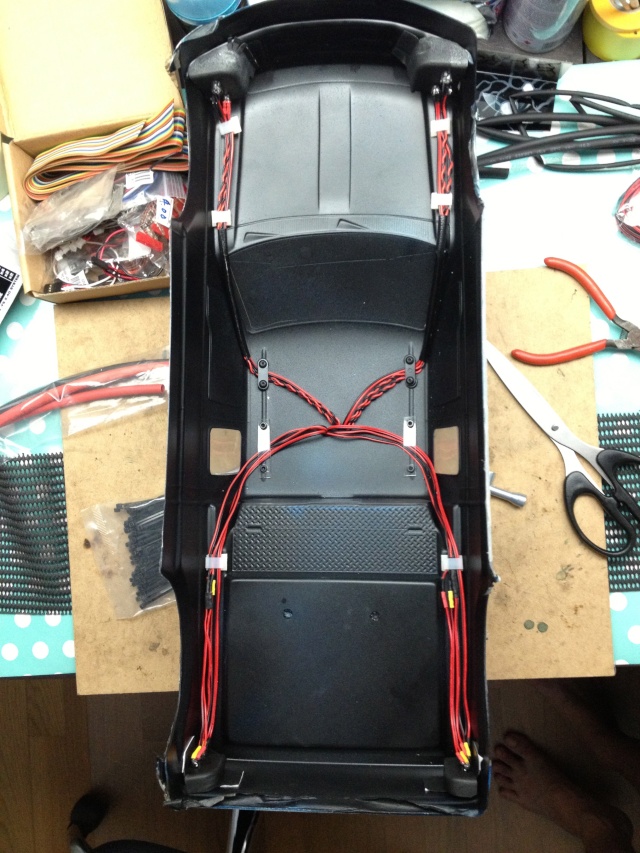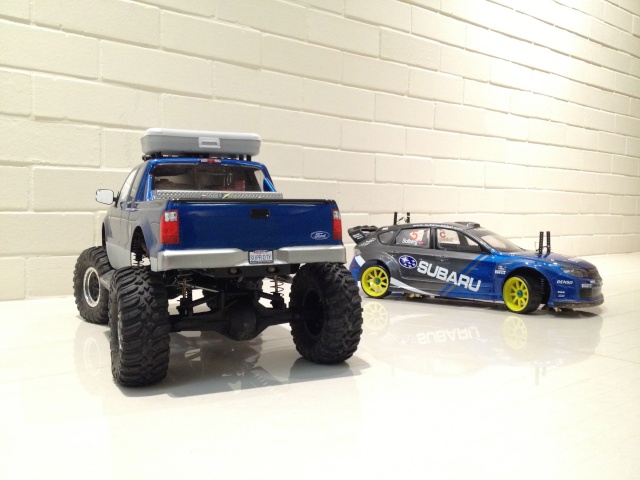 The finished paint job would only complete the body partially. What was put into the body by the electronic guru later makes it actually come alive

Thanks Boys, you guys are definitely the

in my books when it comes to electronics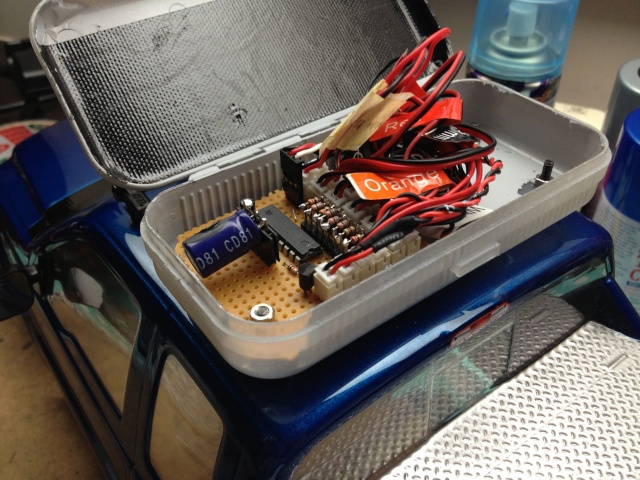 Thanks for looking

Last edited by RCGolf on Tue 12 Feb 2013 - 18:05; edited 2 times in total
Awesome and clean job there. Looks really good. How I wish I was half as good..

Moderator




Posts

: 396


Join date

: 2011-09-09


Location

: Outback



Nice nice... fast hand fast leg spray painted liao....


_________________
My Blogs: MyHoncho Blog | Boolean21 RC Blog
Youtube: SGCrawlers RC Channel | BooleanRC Video Channel
Facebook: SGCrawlers FB Page  | Boolean21 FB Page
Instagram: http://instagram.com/SGCrawlers
Twitter: http://twitter.com/SGCrawlers
Crawler




Posts

: 5030


Join date

: 2011-08-18


Location

: Deep inside the Jungle



Nice! I like your lighting control. Looks like pickup truck is also the in thing.
Crawler




Posts

: 720


Join date

: 2011-09-28



Thanks for showing off your project and making the nice video of the light controller's function! I will add it as "video response" to my own light controller video.
I can attest to the inspiring work RCGolf did on the light buckets and wiring. There are a *lot* of wires in this truck and it came out neat and manageable.
Just a bit of background info on this project: at first the idea was to recycle the cheap Turnigy light controller, which is unfortunately more "disco light" than realistic car lighting. But it turned out that only the connectors have any value in this kit (well, the LEDs are fine too and come nicely pre-wired) so we rebuilt the electronics form scratch on a prototyping board.
There is only a single servo extension lead running between the chassis and the body, so it is easy to separate them. This required the receiver modification
as I've shown a few days ago
. Power is taken from the receiver/BEC.
Since it is all custom hardware and software it was no issue to add special lights like a "3rd brake light" and the indicators in the wing mirrors.
If anyone else in Singapore has a special truck to light up, you know where to find me

My rates are reasonable



BTW: My second "customer" already delivered his vehicle yesterday for installation

Crawler




Posts

: 877


Join date

: 2012-05-21



wow..... one word: awesome!!
_________________
Moderator




Posts

: 1212


Join date

: 2012-03-21


Location

: N1°24.229' E103°48.094



Hi,
Thanks for all the kind words; when its coming from all the gurus here, definitely most flattering

Can't wait to see the next ride to get "Wernerized" ...

Cheers
Hi All,
Just want to share a video I took recently.... enjoy.

Last edited by boolean21 on Sat 16 Feb 2013 - 18:11; edited 1 time in total (Reason for editing : Embedded video)
Crawler




Posts

: 720


Join date

: 2011-09-28




---
Permissions in this forum:
You
cannot
reply to topics in this forum