Hi All,
Long time no hear  

  It has been a while since I hung up my 2.4g radio and sold off most of my RCs last year in preparation to receive my best "build" ever

  But dunno why, hands started to itch again recently and uncontrollably pressed the "confirm order" button for a RC4WD TF2.
Given the TF2 was quite a simple build since the more complicated assemblies were pre-built, it took me almost 2 months to complete. Dun be mistaken, it was hardly due to quality work, but rather the limited time I had in-between diaper changes and much needed sleep  

Here are a few shots I had.  Hope to join you guys in one of SGC's sessions soon to get poisoned all over again ...  Cheers !!!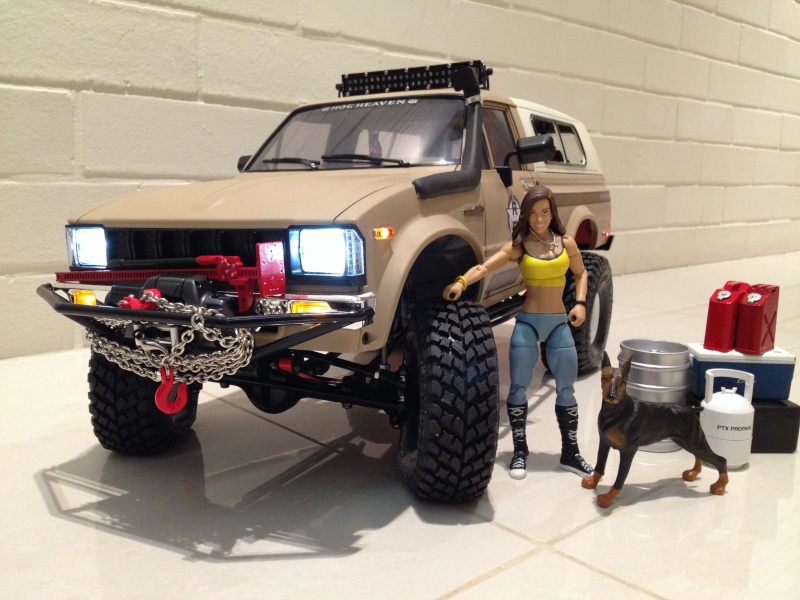 Crawler




Posts

: 147


Join date

: 2012-10-21


Location

: Wherever the mud trails are



that's what i call.... "back with a vengeance"!!
nicely done hilux!!!






poison poison.... very lethal poison!!!

_________________
My Blogs: MyHoncho Blog | Boolean21 RC Blog
Youtube: SGCrawlers RC Channel | BooleanRC Video Channel
Facebook: SGCrawlers FB Page  | Boolean21 FB Page
Instagram: http://instagram.com/SGCrawlers
Twitter: http://twitter.com/SGCrawlers
Crawler




Posts

: 5032


Join date

: 2011-08-18


Location

: Deep inside the Jungle



Crawler




Posts

: 580


Join date

: 2011-08-23



Wow...... nice looking TF2!
Crawler




Posts

: 720


Join date

: 2011-09-28



This Hop-up TF2 not cheap





Crawler




Posts

: 1007


Join date

: 2011-08-24


Location

: West Mountain



Crawler




Posts

: 147


Join date

: 2012-10-21


Location

: Wherever the mud trails are



sweet - man I just love that truck



Crawler




Posts

: 5


Join date

: 2015-07-15


Location

: United States




---
Permissions in this forum:
You
cannot
reply to topics in this forum