For cars , like trucks. I've need a kind soul to teach me how to program my esc(hobbyking) esc. It would be best if it's a hobby king esc...

Much help appreciated !
Yours is which esc? I got a hk programming card, but cant use for my 60a esc... I think its for 120a esc....

Mine is the 120a ! Hmmm where you live bro?
sorry bro... just checked hobbyking website...
mine is this
http://www.hobbyking.com/hobbyking/store/uh_viewItem.asp?idProduct=9550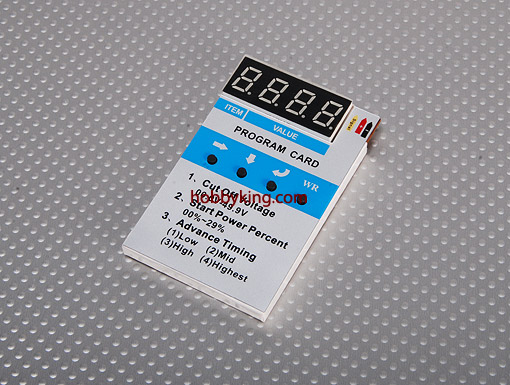 Hobby King Programming Card for Car ESC
LED programming card for Hobby King 100A car ESC.
SORRY! Mine is 80A , are they compatible ?:O
From hk site, only indicated 100A esc leh....
Don't work with my 60A... Might not work for 80A too...

Similar topics
---
Permissions in this forum:
You
cannot
reply to topics in this forum